this guy: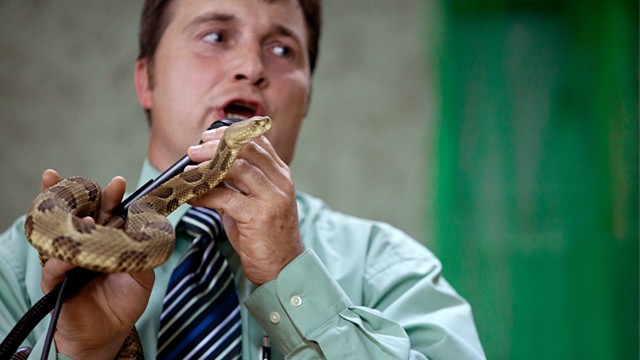 Idiot pastor in West Virginia dies in idiotic snake-handling "test of faith".
Ironic quotes from said pastor:
Snake-handlers point to scripture as evidence that God calls them to engage in such a practice to show their faith in him. Mark 16: 17-18 reads, "And these signs shall follow them that believe: In my name shall they cast out devils; they shall speak with new tongues. They shall take up serpents; and if they drink any deadly thing, it shall not hurt them; they shall lay hands on the sick, and they shall recover."
Also,
"Anybody can do it that believes it," Wolford (aka: Idiot pastor) said. "Jesus said, 'These signs shall follow them which believe.' This is a sign to show people that God has the power."